The most basic explanation of Structured Cabling is the connection point between telecommunications/network equipment and the device on the other side. With the increasing demand for more bandwidth, high quality structured cabling is essential to businesses. Cypress CT follows the TIA/EIA-568-B Standard for Structured Cabling. This standard is seen in most applications and Cypress CT is happy to install Structured Cabling in your commercial office space, industrial warehouse, or data center.
Fiber Optic Cabling Systems
Cypress CT works exclusively with Corning Cable Systems for Fiber Optic Cabling and Connectivity. Corning Cable Systems is one of the leading manufacturers of Fiber Optic connectivity solutions in the world.
Corning Cable Systems is well known internationally for its global manufacturing capabilities as well as its award-winning customer service and technical support. When it comes to Fiber Optic Cabling, Cypress CT works with Single Mode or Multimode Fiber Optic, Indoor, Outdoor, Plenum, Aerial, Burial, and Armored. Cypress CT has completed a wide range of Fiber Optic Commercial installations including Data Centers, Churches, Industrial, Manufacturing, and Office Buildings. If you have a project that requires Fiber Optics or you're not sure whether Fiber Optic is needed give us a call and we can help!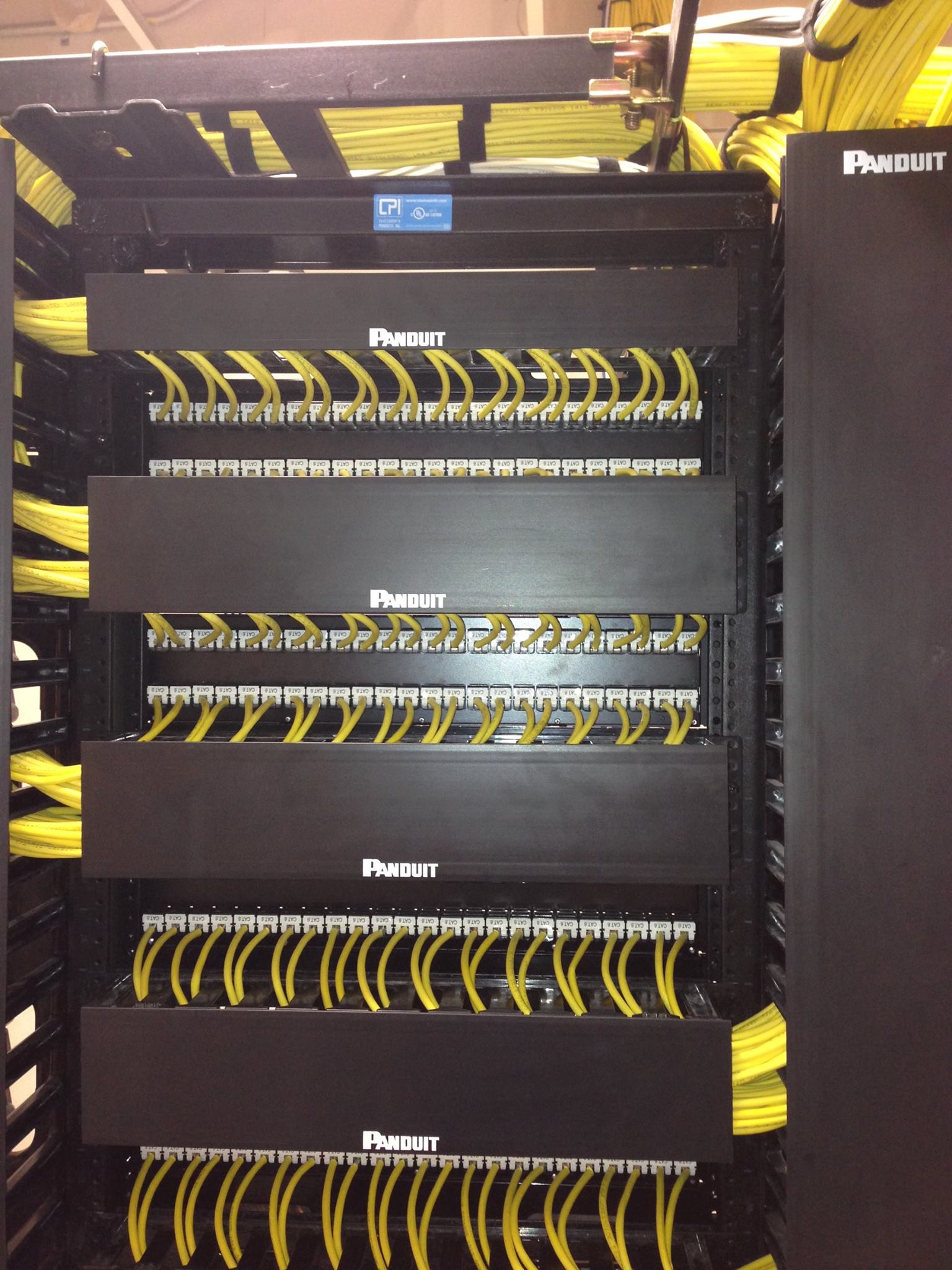 Voice & Data Cabling
When it comes to your phone and computer, bandwidth is becoming more and more important. Cypress CT can install, test, or upgrade your Data Cabling. Our technicians have over 20 years of experience with Voice and Data Cabling.
Previously CAT-3 was the standard for Voice Cabling, but now the standard is minimum CAT-5e since more and more companies are upgrading to Voice over IP Phone Systems. Cypress CT can install many categories of Cable from CAT-3, CAT-5e, CAT-6, CAT-6a, and CAT-7, as well as standard Low Voltage Cable. It is very important to follow the standards of data cabling to ensure the best quality for bandwidth and call quality on IP Phones. If your office network is running slow your Data Cabling might need some updating! Data Cabling is essential to a Voice over IP Phone System, if you don't have quality Data Cabling you won't have quality phone conversations. Give us a call today to survey your current Data Cabling or your new Data Cabling project!
PA Annoucement/ Overhead Paging
Here at Cypress CT we also specialize in large scale Paging Systems. We can install, maintain, and troubleshoot your Overhead Paging System also known as a PA System.
We work with Valcom and Bogen brands for Paging Systems and Emergency Alert Systems. Cypress CT has worked with commercial, industrial, car dealerships, medical, and school facilities to offer Overhead Paging Announcements. We can help with your new Paging System, fix or add to your existing Paging System.
SCHEDULE A SITE VISIT & FREE ESTIMATE